1966-67,1970-1972 CHEVELLE, EL CAMINO AND MONTE CARLO INSTRUMENT REPAIR AND CLUSTER RESTORATIONS!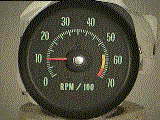 The number to call for all your instrument restoration needs is 864-895-4404
SCROLL DOWN THIS PAGE AND SEE OUR CHEVELLE INSTRUMENT REPAIR AND RESTORATIONS!
---
CLICK HERE

AND TACHMAN WILL ASSIST YOU IN TROUBLESHOOTING YOUR CLASSIC CAR INSTRUMENTS!
38 YEARS OF TROUBLESHOOTING INFORMATION IS JUST A CLICK AWAY.
WIRING DIAGRAMS AVAILABLE ON THE TROUBLE SHOOT PAGE.
---
CLICK

TO EMAIL THE TACHMAN!
---

AND SEE THE 1970 CHEVELLE SS 396-350 IN ACTION!
AT H&H AUTO OUR CLIENTS DO NOT HAVE TO PAY FOR A WARRANTY ON OUR RESTORATION SERVICES. OUR CLOCK QUARTZ UPDATES CARRY AN INDUSTRY LEADING 4 YEAR WARRANTY! WHEN WE INSTALL PARTS TO REPAIR YOUR TACHOMETER, SPEEDOMETER AND GAUGES THEY CARRY A 2 YEAR WARRANTY! AND WE STAND BEHIND OUR WORK WITH EXPERT CUSTOMER SERVICE AND PROFESSIONAL TECHNICAL ADVICE. H&H AUTO SINCE 1979!
---
TO REVIEW AND CHECK OUT OUR SERVICE AND RESTORATION CHARGES CLICK ON THE RADIO BUTTON BELOW!

After reviewing the price list and you don't see your instruments listed, just give us a call! 1-864-895-4404
For Shipping Address Click on Main Page

---
1970-72 CHEVELLE, EL CAMINO, AND MONTE CARLO TACH AND GAUGE CLUSTER RESTORATIONS FROM H&H AUTO!
LOOK AT THE PICTURES BELOW AND DECIDE FOR YOURSELF! GIVE THE TACHMAN A CALL TODAY! 1-864-895-4404
---
1970 CHEVELLE LS-6, L-78 TACHOMETER AND GAUGE CLUSTER RESTORATION.

1970 CHEVELLE LS-5, L34 TACHOMETER AND GAUGE CLUSTER RESTORATION WITH VOLT METER.

---
TACHMAN CAN RESTORE YOUR 1970-72 CHEVELLE, M. CARLO OR EL CAMINO CLUSTER IN WHITE, NO DECALS, PRINTED ON THE DIAL.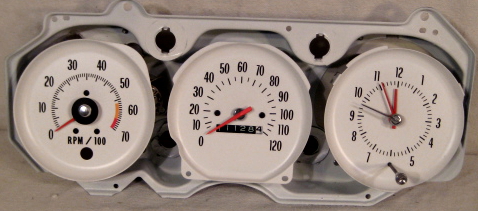 1970 LS-6 CHEVELLE INSTRUMENT CLUSTER RESTORED IN WHITE AND 1972 CLUSTER WITH OIL PRESSURE GAUGE!
---
---
THE RESTORATION BEGAN WITH THE MESS ON THE LEFT. A RUSTY OLD METAL HOUSING AND WORN OUT PLASTIC CASE! AFTER A GOOD BEAD BLAST, COATING AND HOUSING RESTORATION YOU HAVE A NEW 1970 CHEVELLE INSTRUMENT CLUSTER! WE ALSO RESTORE 1971/72 CHEVELLE CLUSTERS.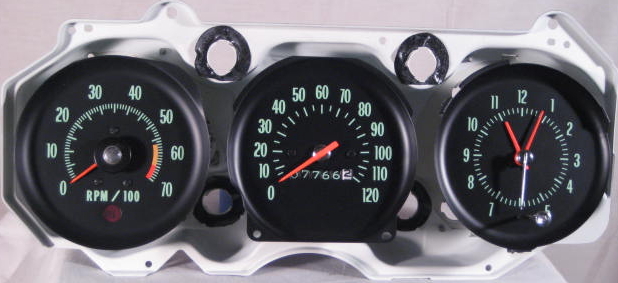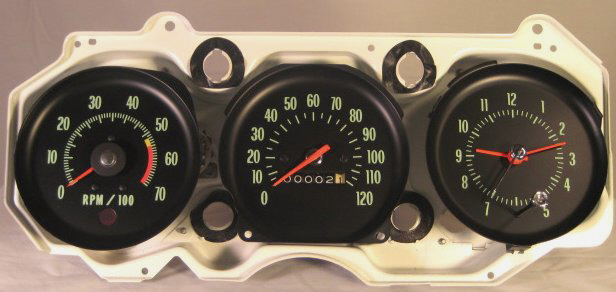 TACHMAN CAN RESTORE YOUR 1970-72 CHEVELLE, MONTE CARLO AND EL CAMINO GAUGES OR CONVERT YOUR 1971-72 CLUSTER TO 1970 SPECS. WE CAN ALSO CONVERT 1970 INSTRUMENT CLUSTERS TO 1971-72. THANKS FOR BROWSING THE WEB SITE AND DON'T GET ANY SPEEDING TICKETS, PLEASE! TACHMAN CAN CONVERT YOUR AMP GAUGE TO A VOLT METER OR OIL PRESSURE GAUGE!
---
FROM THE TACHMAN. REPLACE YOUR AMP GAUGE WITH AN OIL PRESSURE GAUGE OR VOLT METER!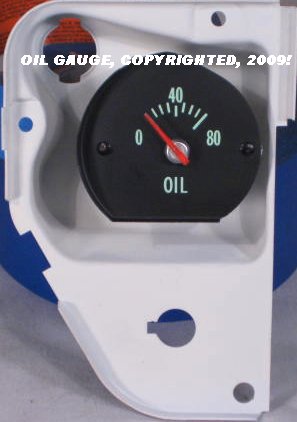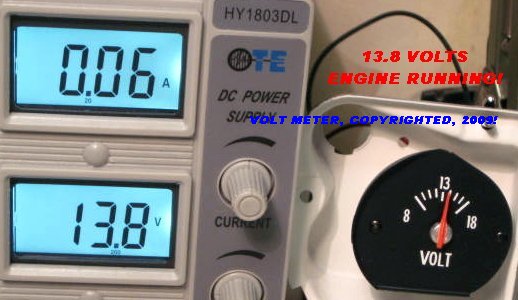 TACHMAN CAN CONVERT YOUR 1965-1972 CHEVELLE AMP OR BATTERY GAUGE TO A VOLT METER AND YOUR 1970-1972 AMP GAUGE TO A VOLT OR OIL PRESSURE GAUGE. COMES WITH EASY TO INSTALL HOOKUP DIRECTIONS AND SENDING UNIT PART NUMBERS FOR THE OIL PRESSURE GAUGE!
NOTE: YOU MUST SEND THE AMP GAUGE AND THE METAL HOUSING THAT HOLDS THE AMP GAUGE FOR US TO DO THE CONVERSION TO VOLT OR OIL!
---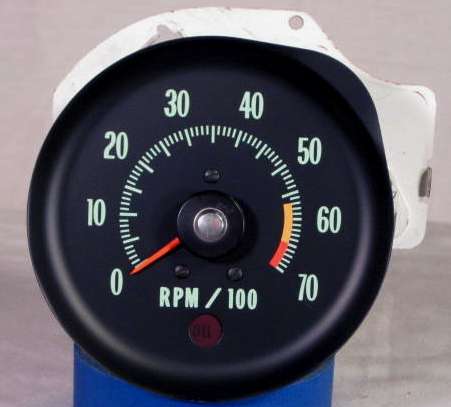 1970 LS-5, L-34 and LS-6, L-78 Dial Restoration and Calibration from the "Tachman" at H&H Auto!

1970 CHEVELLE GAUGE DIAL RESTORATION AND CALIBRATION. WE ALSO SERVICE 1971-72 IN WHITE NUMERALS!
---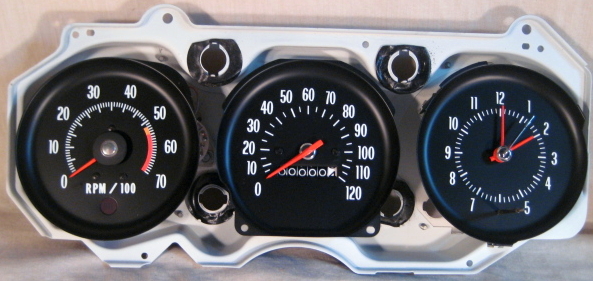 1971 CHEVELLE, MONTE CARLO, EL CAMINO L-34, LS-5 CLUSTER RESTORATION!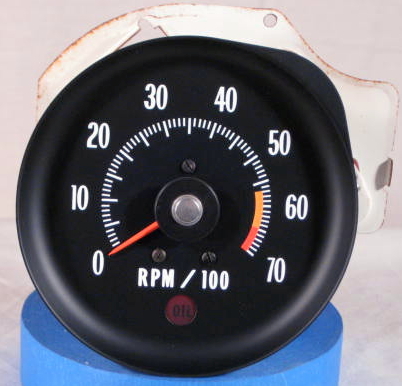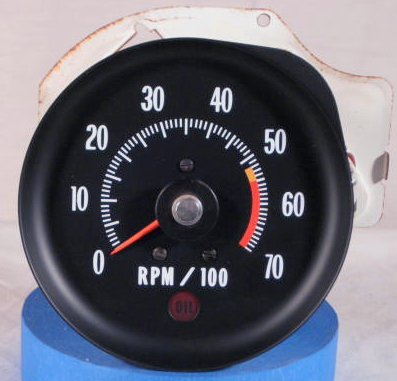 1971 LS-6 TACHOMETER DIAL RESTORATION AND 1971/72 402 BIG BLOCK TACHOMETER DIAL RESTORATION!
---
TACHMAN CAN RESTORE AND REFACE YOUR 1966 OR 1967 CHEVELLE INSTRUMENTS AND CLOCK!


ON THE LEFT (MESS) IS BEFORE THE TACHMAN'S RESTORATION. THE RIGHT SAYS IT ALL, THE TACHMAN CAN!

THE FINISHED PRODUCT! READY TO INSTALL IN YOUR 1966/67 CHEVELLE! CALL US TODAY, AT 864 895 4404 AND GET THE BEST FROM TACHMAN!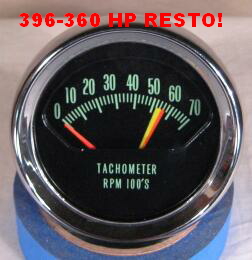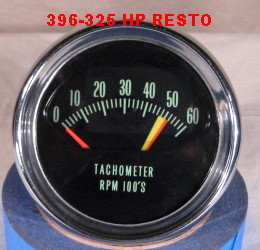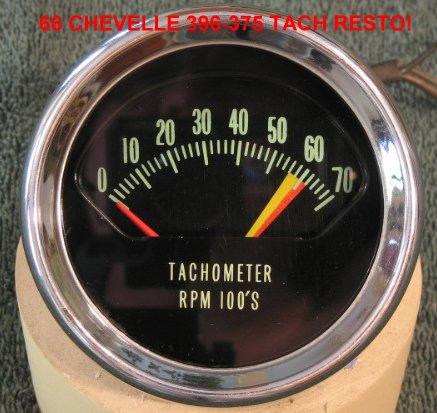 TACHMAN NO LONGER REPAIRS 1967 CHEVELLE BLINKER TACHS, NO PARTS!!!!
---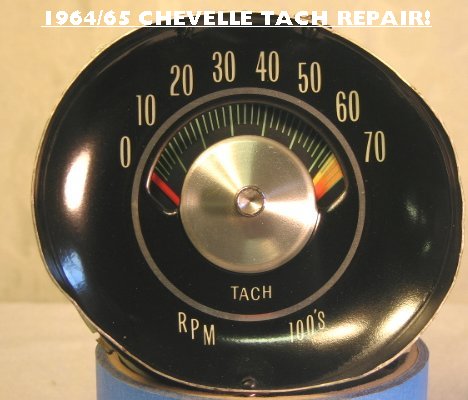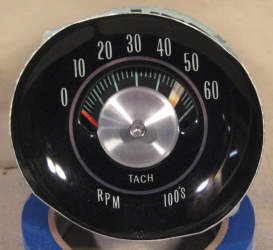 TACHMAN CAN REPAIR AND UPDATE YOUR 1964-1965 CHEVELLE TACHOMETER!
---
1973-77 CHEVELLE, MONTE CARLO AND EL CAMINO TACHOMETER REPAIR FROM THE TACHMAN!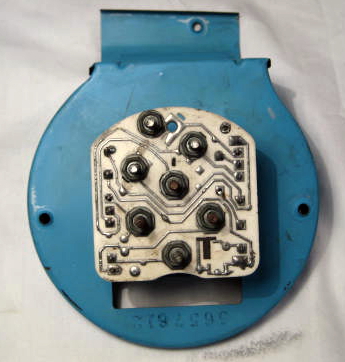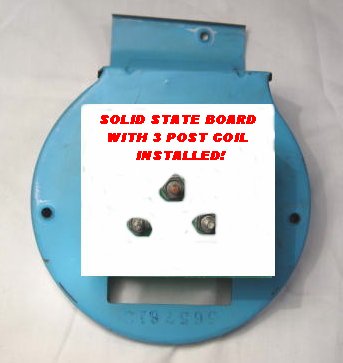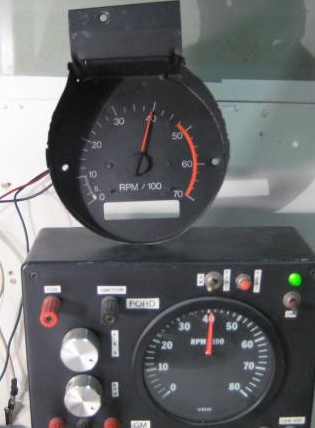 THE PICTURE ON THE LEFT IS GM'S FIRST ATTEMPT TO CREATE AN AIR COIL MOVEMENT FOR IT'S TACHOMETERS. THE WHITE CIRCUIT IN THE FIRST PIC HAD OUT DATED ACTIVE ELECTRONIC COMPONENTS THAT WERE COVERED IN EPOXY AND COULD NOT BE REPAIRED. NOTICE THE 4 PEG COIL FIRST USED IN THE FIRST PIC AS WELL. THE SECOND PICTURE SHOWS THE REMOVAL OF THE 4 PEG COIL AND REPLACED WITH THE MODERN 3 PEG COIL. ALSO NOTICE THE MODERN SOLID STATE TACH BOARD INSTALLED IN THE SECOND PIC. THE BOARD HAS AN ADJUSTABLE POT SO R.P.M.'S CAN BE ADJUSTED. G.M. NEVER OFFERED THIS ADJUSTMENT ON ANY OF IT'S BOARDS. THE THIRD PIC IS THE FINISHED PRODUCT, AN ACCURATE, WORKING TACHOMETER. 2 YEAR WARRANTY, ACCURACY AND RELIABILITY FROM THE TACHMAN.
---
TACHMAN NOW SERVICES 1965-1972 CHEVELLE RADIOS, 8 TRACK PLAYERS, UNDER DASH MULTIPLEX UNITS. AM-FM BLUE LIGHT STEREOS AND MORE! CALL 864 895 4404 FOR MORE INFORMATION!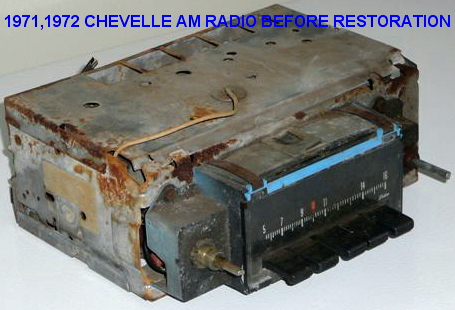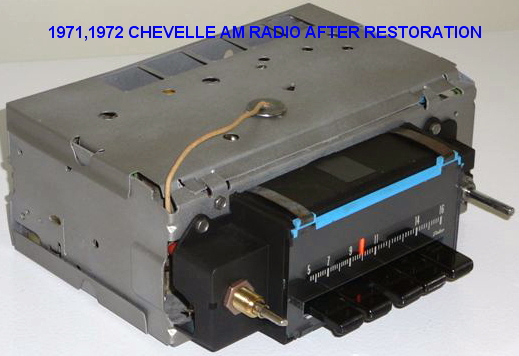 ---
1970-72 CHEVELLE INSTRUMENT HOUSING RESTORATIONS! IF RESTORABLE!
IF THE ENTIRE HOUSING IS DRY AND BRITTLE THEY WILL HAVE TO BE REPLACED!
1971/1972 HOUSINGS ARE MORE THAN LIKELY BEYOND REPAIR.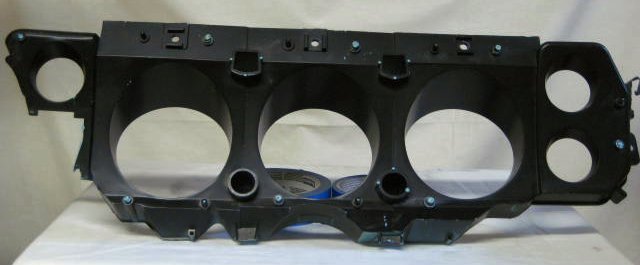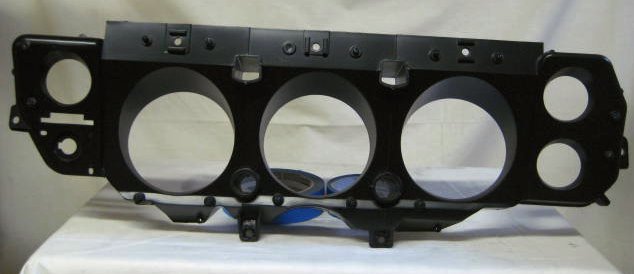 ON THE LEFT, DAMAGED 1970-72 HOUSING AND RESTORED UNIT ON THE RIGHT. NOTICE THE RESTORED MOUNTING TABS ON THE BOTTOM.
NOT ONLY DO WE RESTORE THE HOUSINGS, BUT WE CAN POLISH ORIGINAL LENSES TO LIKE NEW AS WELL.
Need An Estimate?
Call: 864-895-4404
CLICK

TO EMAIL THE TACHMAN!
---

Click on the Button Above to Return to the "Tachman.Com" Main Page