Dixco Tachometer Repair!

---
Shipping Address For All Carriers!!
H&H Auto Electrical
3742 N. Highway 101
Greer, S.C.
29651
H&H AUTO PREFERS UPS, FED EX AIR AND USPS PRIORITY MAIL WHEN SHIPPING YOUR INSTRUMENTS TO US FOR RESTORATION.
WE ONLY REPAIR DIXCO HOOD TACHOMETERS, NO COLUMN MOUNTS!
---
FROM THE TACHMAN AT H&H AUTO
EXACT REPRODUCTIONS OF THE DIXCO HOOD TACH LENS BEZEL!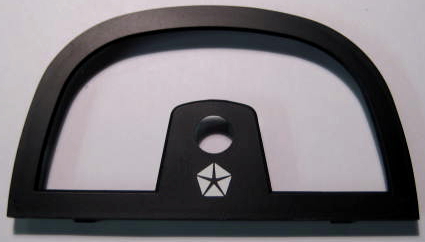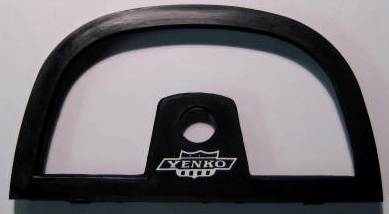 NEED A LENS BEZEL FOR YOUR DIXCO HOOD TACHOMETER? THE TACHMAN NOW HAS THEM AS PICTURED ABOVE AND THEY WILL SNAP RIGHT IN ON AN ORIGINAL OR REPRODUCTION DIXCO TACHOMETER! WE CAN PRINT THE FORD, YENKO OR MOPAR PEN STAR ON THE BEZELS AS WELL. 1-864 895 4404 IS THE NUMBER TO CALL!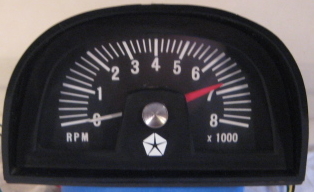 MOPAR DIXCO HOOD TACH UPDATED TO MODERN ELECTRONICS AND SILK SCREENED MOPAR PEN STAR ON THE LENS BEZEL!
---
TACHMAN CAN ALSO REFACE YOUR DIXCO FORD, MOPAR AND YENKO TACHOMETERS IN WHITE!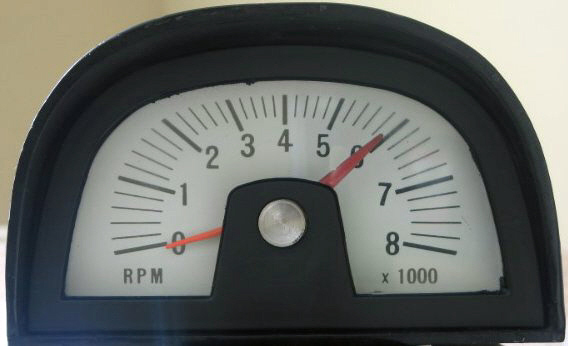 ---
DIXCO HOOD TACH REPAIR SERVICE CHARGES!
CONVERT HOOD TACH TO MODERN ELECTRONICS 425.00
PRINT FORD, MOPAR OR YENKO SCRIPT AS ABOVE 35.00
REFACE DIAL TO 8000 IN BLACK OR WHITE 80.00
LENS BLACK BEZEL 85.00
Need Your Original Or Reproduction Dixco Hood Tachometer Repaired and Restored?
THE TACHMAN CAN NOW REPAIR AND RESTORE YOUR ORIGINAL OR REPRODUCTION DIXCO HOOD TACHOMETER. FOR MANY YEARS I HAVE RESEARCHED HOW TO UPDATE THESE CLASSIC TACHOMETERS TO MODERN ELECTRONICS THAT WILL WILL BE RELIABLE AND ACCURATE. H&H AUTO CAN NOW UPDATE THESE TACHOMETERS TO MODERN ELECTRONICS THAT WILL INSURE RELIABILITY AND ACCURACY FOR MANY YEARS. 2 YEAR WARRANTY!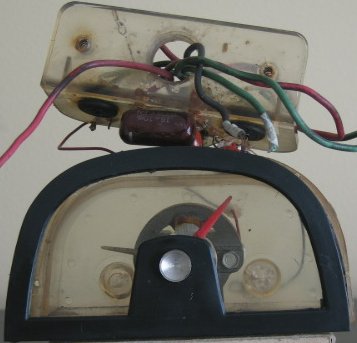 THE ABOVE PICTURE IS AN ORIGINAL DIXCO HOOD TACH BEFORE OUR CONVERSION. LOTS OF JUNK REALLY AND NOT VERY ACCURATE OR RELIABLE. REPRODUCTION DIXCO HOOD TACHS LOOK SIMILAR. NO MATTER, EITHER ONE WILL GET UPDATED TO MODERN ELECTRONICS AND HAVE THE ACCURACY AND RELIABILITY OF AN AUTO METER TACH.
---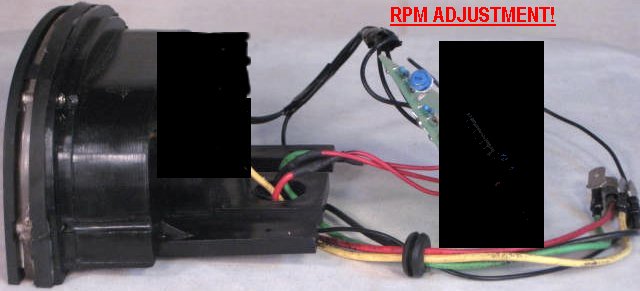 AFTER REMOVING THE ORIGINAL FACTORY COMPONENTS, H&H INSTALLS A NEW METER AND RELIABLE/ACCURATE SOLID STATE ELECTRONIC CIRCUIT THAT WILL WORK WITH POINTS OR ANY ELECTRONIC IGNITION SYSTEM. NOTICE THE BLUE RPM ADJUSTMENT POT ON TACHMAN'S SOLID STATE BOARD!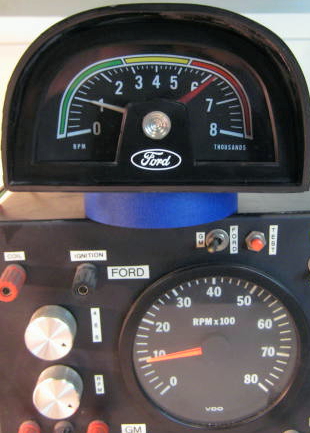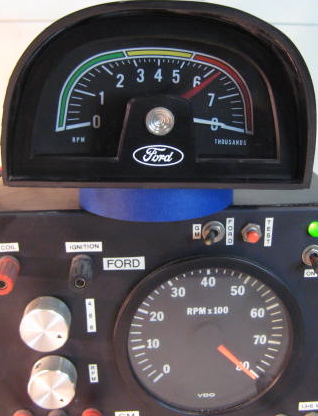 RELIABILITY AND ACCURACY ON YOUR ORIGINAL OR REPRODUCTION DIXCO HOOD TACHOMETER AND A 2 YEAR WARRANTY TO BOOT!
SO ACCURATE YOU CAN HIT THE RACE TRACK WITH YOUR DIXCO HOOD TACHOMETER!
---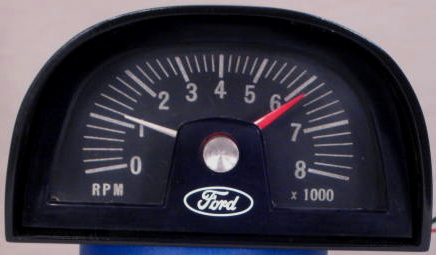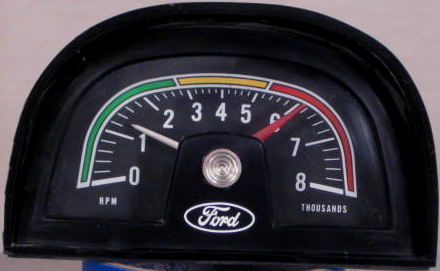 ORIGINAL (LEFT) OR REPRO (RIGHT) THE TACHMAN CAN CONVERT EITHER ONE TO AIR COIL AND SOLID STATE ELECTRONICS!
YOU WILL NOTICE THAT OUR NEW SOLID STATE BOARD WILL NOT ZERO UNTIL THE ENGINE IS STARTED. FIRE IT UP AND NOT ONLY WILL THE TACH ZERO, BUT BE ACCURATE!
---
Need An Estimate?
Call: 864-895-4404

CLICK THE EMAIL RADIO BUTTON BELOW TO EMAIL THE TACHMAN!

---
Click on the Button Above to Return to the "Tachman.Com" Main Page